Quality 2D documentation is required to document all designs, whether full detail drawings, or inspection prints for CAM generated production parts highlighting key tolerances, surface finishes etc.
At Haydndesign we work to BS8888 or your company specific drawing office standards to generate quality documentation to support your product introduction.
Quality detail drawings of castings, sheet-metal, machined, moulded components utilising geometric tolerances, full tolerance analysis and reporting, to enable a quality build.
Full liaison with your chosen manufacturer or one of our quality suppliers with documented reviews, considering design for manufacture, design for assembly etc.
P
roduction drawings for companies without their own CAD resource, held in secure storage and and under full modification control.
A
ssembly documentation also catered for allowing step by step assembly instructions.
PDF creation, complete with a 3D model of the part for manufacture, typically a 'STEP' file.
Edrawings are used to allow clients to interrogate designs during the design phase, allowing measuring, cross-sections, and BOM reviews.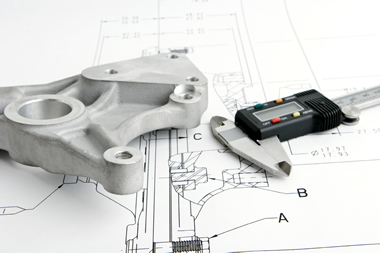 All PTC Logos are used under license from Parametric Technology Corporation, Needham, MA, USA.
All CFdesign logos are used under license from Blue Ridge Numerics USA
Copyright © 1998 - 2012 Haydndesign Limited.
Company Number Reg.in England and Wales

3099864
VAT reg No.

647 9217 0